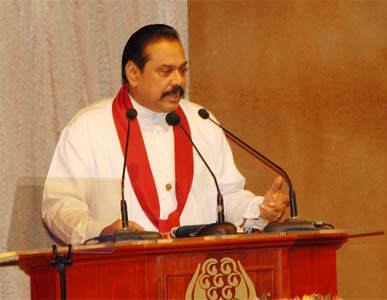 The popular business magazine LMD has chosen President Rajapaksa as the "Sri Lankan of the Year". His photograph on the cover page, the magazine carries an interview with the President in its latest issue for December 2009.
In the exclusive interview with LMD, President Rajapaksa has said there will be no longer discrimination because of one's race, religion or any other social classification. He said he viewed a country where people may speak different languages and live in harmony with different cultures.
On the challenges faced by him, the President said the biggest challenge in defeating terrorism was to resist strong attempts by the international community to stop Sri Lanka marching forward. The LMD had named several prominent personalities as Sri Lankans of the Year since 1995.
Posted on Thursday, December 03, 2009 @ 19:04:39 JST by
admin