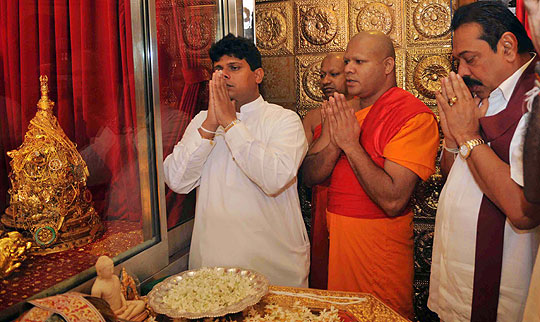 President Mahinda Rajapaksa made his first visit to Sri Daladha Maligawa in Kandy after winning the Presidential election and paid homage to the most sacred Tooth Relic during his visit to the hill country recently. President engaged in several religious activities at the Sri Daladha Maligawa and Diyawadana Nilame Nilanga Dela Bandara was accompanied with him.
Following the religious activities the President has visited the Chief Incumbent of the Asgiriya Chapter Most Venerable Agga Maha Panditha Udugama Sri Buddha Rakkitha Nayaka Thero of the Asigiri Chapter at Asgiriya Maha Viharaya. Anunayaka Venerable Galagama Aththadassi Nayaka Thero was present at the occasion.
Later President visited the Chief Incumbent of the Malwatte Chapter the Most Venerable Thibbatuwawe Sri Siddartha Sumangala Nayaka Thero at Malwatta Maha Viharaya. President also visited Anunayaka Venerable Niyangoda Vijitha Thero and Venerable Dimbulkumbure Wimaladhamma Nayaka Thero who are residing at Malwatta Viharaya.
The two prelates have appreciated the way Presidential Election was carried out during the last few days with out noticeable violence. They also advised to control the post election violence immediately and at the same time informed about the complains they received from different political and civil groups.
President Rajapaksa also visited Getambe Rajopawanaramaya in Kandy on his way back to Colombo. Seth Pirith was chanted by Maha Sanga headed by Chief Incumbent of the Temple Venerable Keppetiyagoda Siriwimala Nayaka Thero. President handed over his manifesto of the Presidential election "Mahinda Chinthana- A Brighter Future" to Nayaka Thero during his visit to Getambe Temple. Many politicians and Additional Secretary to the President Mr Gamini Senerath were present with the President.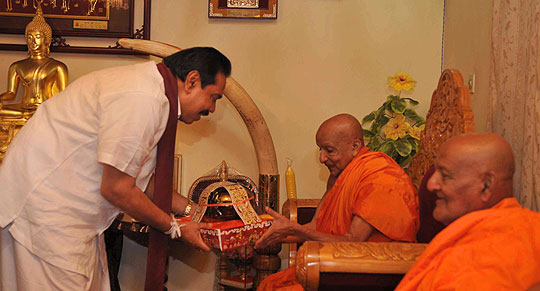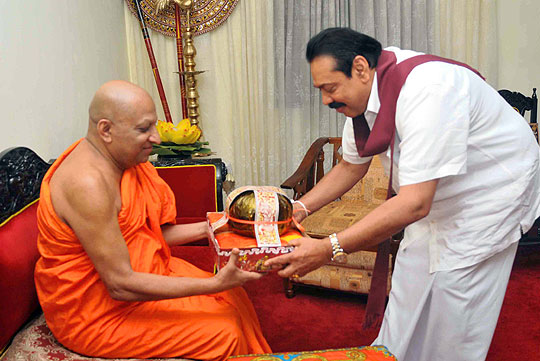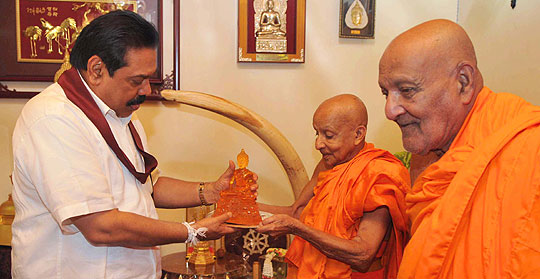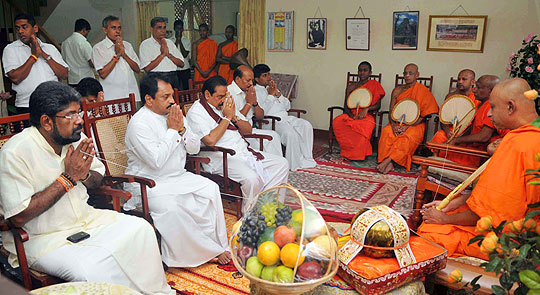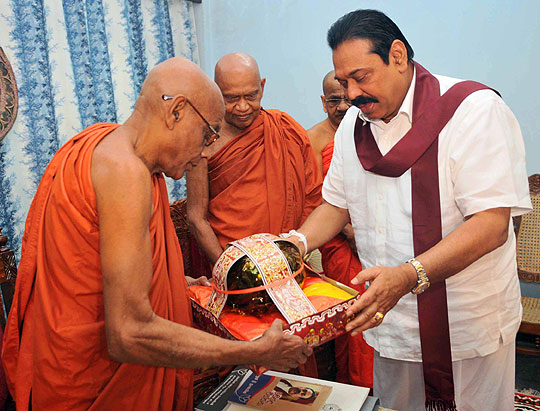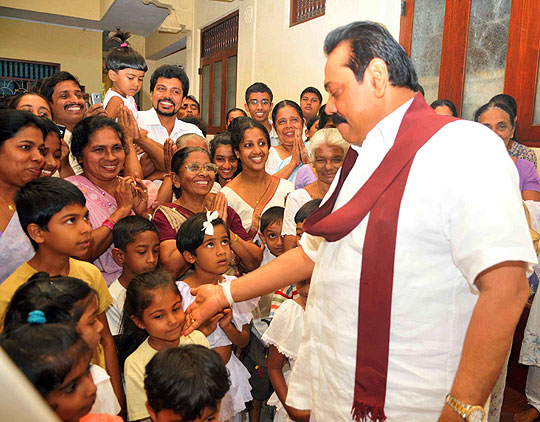 Posted on Thursday, February 04, 2010 @ 14:37:48 JST by
admin